Bio-wash
We wash the soil and soil-borne diseases from the seed potatoes without the use of pesticides.
We usually do the bio washing for the organic growers from Flevoland, but also a number of others outside. The disinfection with ozone gas is a natural method that works well for killing bacteria and fungi on the seed potatoes.
Good for the environment
The water we use to wash the seed potatoes is recycled. After the recycling process, we store the water in large basins to be used again. The sludge that remains is removed.
More information
Would you like to find out more about the options available for bio-wash? Please contact us on +31 (0)321 331 632 or fill in our contact form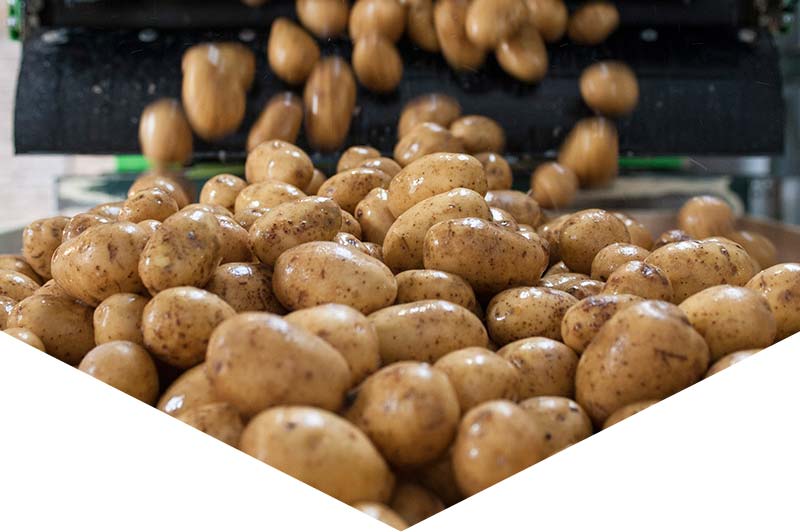 BIO-certified
Skal is an independent regulator in the field of organic products and agriculture in the Netherlands. Skal supervises the entire chain. We comply with all legal regulations set by the EU and are Skal certified and equipped for washing, checking and storing seed potatoes for the organic food market.